Entrepreneurs like Simon Sinek and Sara Blakely have repeated said to begin with your WHY.
Do you know your why? In this video, I explore what determines our WHY and why knowing our purpose matters in your business.
What Simon Sinek and Sara Blakely are saying is that everyone should find and focus on their purpose because knowing your purpose is a necessary step to success. The German philosopher Frederick Nietzsche once said, "He who has a why can endure any how."
For business owners, the key to being motivated, to pursuing goals, to growing, and to never giving up is to understand our purpose. Why are we in business? Why are we doing what we do?
When things get tough, our WHY determines whether we push forward or do something different. When we approach a fork in the road, and we find ourselves having difficulty making a decision, our WHY guides are choice.
What determines our why?
Margie Warrell explains that four (4) factors determine our WHY or PURPOSE: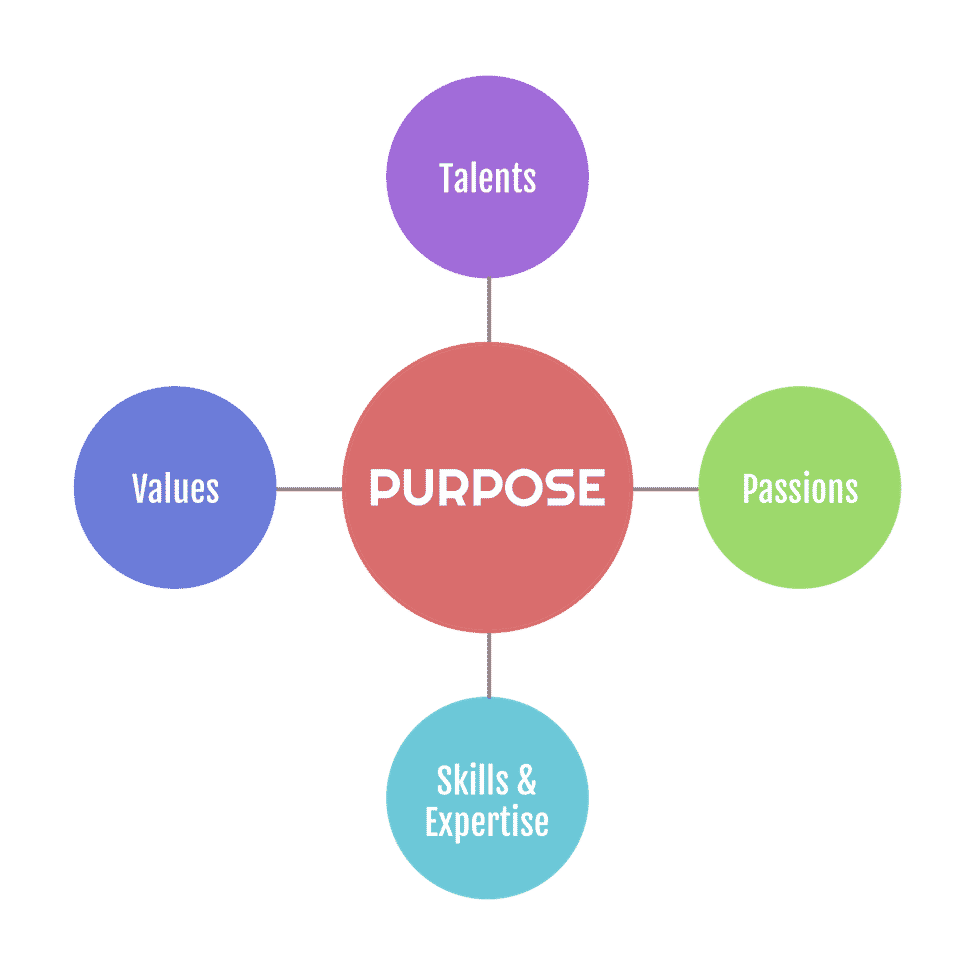 What is it that do we do well naturally? Do you have the innate ability to understand a problem immediately and identify its root cause? Are you a natural problem solver? Are you a natural communicator? Are you innately creative and able to provide out-of-the-box solutions for complex problems?
While talent refers to something that comes naturally to you, skills and expertise are the results of your education, training, and experience. These are things you've learned in formal education and training, and things you've mastered through repeated tasks or through your work experience.
Values pertain to what is important to you. What are your principles? What do you hold important, or even sacred? Your values determine what you are willing and not willing to do to achieve something.
What makes you come alive? What are your interests? What brings you joy?
The intersection of these four factors will give some indication on what your WHY is. Your talents, skills, and expertise will tell you what kind of product and/or service you can provide. Your values and your passions will determine how you define your business model, your organisational structure, and how you respond to different situations in your business.
What are the more common WHYs—what motivates many entrepreneurs?
Money. Perhaps the most practical WHY. Many of us are in business to be able to afford a living. And many times, more than a living. Business owners are in business to provide a lifestyle for themselves and for their family.
Independence. Because we want to work for ourselves—to make decisions for ourselves and have control over what we can offer. We also want our businesses to work for us—to have the option to "not" work and have the business work for us when we're not working in it.
Lifestyle. While this why might be construed as an intersection between money and independence, I think that it is also important to point out that many of us enjoy the kind of lifestyle that being in a business provides. Having a business provides us and our families the resources and opportunities that could be challenging to do as an employee. These opportunities may include opportunities of working with certain people or privileges to do certain things, like traveling or being able to have the flexibility to be with family, that is not always as easy to do if you work 9-to-5 as an employee.
Creativity. Many of us love the idea of being able to create or build something, and having a business allows us to explore our creativity.
Legacy. Some people plant trees, others write a book. Entrepreneurs build businesses that they can pass on to their children and grandchildren—or a service or product that can benefit many people.
Leadership. Are you a natural leader who loves motivating teams and getting them to perform at their peak? Having the opportunity to lead and motivate people is an important why for many entrepreneurs and business owners.
Challenge. Some people enter competitive markets, and some people like blazing the trail and disrupting the status quo to provide better products and better solutions.
Why is UNDERSTANDING your WHY important to your business?
The short of it is because it answers a lot of questions.
If you know and understand that MONEY is your primary motivation, then this will help you determine whether your business plan, your business model, and your sales and marketing strategies are all aligned to help you make money. It will help determine whether you need to expand, develop a new product, or even downsize.
If INDEPENDENCE is your motivation, then you would be particular about how your business is structured. Will you take on a partner? If you do need a partner, which areas of the business will they be taking over, or how much say will they have in decision-making?
Or, if leaving a LEGACY is important to you, then thinking about and planning for the long-term is at the core of all of your decisions.
With these examples, it becomes clearer why we need to know and understand our WHY—and why it should matter to us. Our WHY is what we hold on to during those difficult days when we need to make important decisions, or what drives up to get out of bed each morning even when we do not feel as excited or driven—and most especially when we feel lost and confused about what to do.
If you are interested to know more about what a business has to go through when facing exponential growth, you can download the first chapter of the book, "$20K to $20 Million in 2 Years" absolutely free here. The chapter talks about the differences between a good and a great business and puts out questions that make you consider how you can turn your business from good to great.