Hello! I'm Raymond (Founder & CEO)
For over 10 years I have been coaching businesses like yours to overcome their problems, buck the trend and achieve life-changing breakthroughs.
Will you be my next success story?
With an Engineering background and an MBA with a focus on Strategic Management and International Business, I'm perfectly poised to identify your business' issues, devise a strategy to overcome them and assist you in executing that plan.
But don't take my word for it! Take 2 minutes to review our case studies and video testimonials to see people just like you who added huge numbers to their bottom line during our time working together.
Want to learn more? Just hit the button below to schedule your free, no obligation call to review your business and see if we'd be a good fit.
Why Our Coaching Has Delivered Incredible Results For Our Clients
Business coaching is personal because to really help you and your business, it takes trust. Trust to open up your books, to share your hopes and dreams and to commit to each other. Your journey becomes part of our journey.
We love what we do. It energises us when we see collaborative ideas, experience and knowledge deliver fantastic outcomes for our clients. But the real joy is seeing what we do positively impacts all levels of your life.
We work with businesses across a range of sizes and industries and have produced outstanding results. Our coaching case studies will give you an idea on how we do it and our testimonials validate our results.
Can you afford the time or the money to waste on poor advice? Probably not. By asking the right questions and listening carefully, we will help you define more clearly what are the appropriate short-term milestones.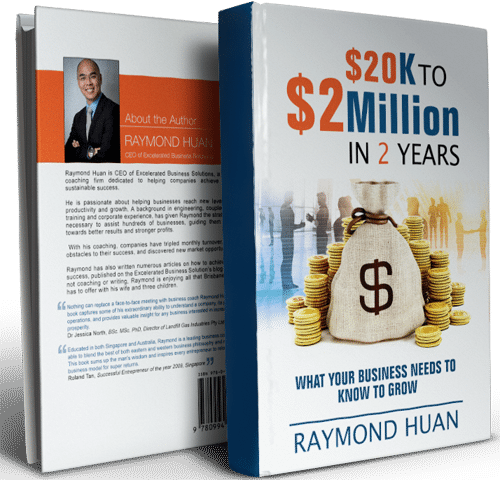 $20K to $2 Million in 2 Years.
I've enjoyed many years working as a business coach – helping companies of all sizes achieve growth. Almost all of them continued to experience growth, even during the Great Financial Crisis. Curious to find out the secret of their success, I wanted to discover whether there were common traits that could be identified among successful business that made them stand out from other profitable ones.  This resulted in the writing of my book,  $20K to 2 Million in 2 Years.  
In this book,  I'll share with you my observations and include useful tips and techniques that I've learnt over the years on what brings a company from $20K to $2 million in a short period of time – regardless of where your company is based. Best of all – you can access them in one handy, downloadable guide.
Click the button below to get your free, exclusive preview today.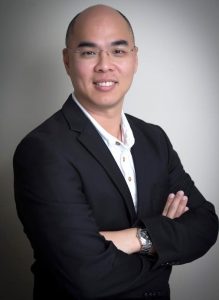 More About Raymond
When the companies that I work with grow, they hire more people to work for them, which in turn benefits the local community. I get a good 'kick' out of it when I can provide such a benefit to the community through my coaching.
I have owned and operated EBS for a number of years and enjoy living in Brisbane with my wife and three children. I enjoy running, catching up with friends over a cup of coffee, and having a fun lifestyle like everyone should.
I wish you all the best in your business endeavors.