For over 10 years I have been coaching businesses like yours to overcome their problems, buck the trend and achieve life-changing breakthroughs. Will you be my next success story?
With an Engineering background and an MBA with a focus on Strategic Management and International Business, I'm perfectly poised to identify your business' issues, devise a strategy to overcome them, and help you execute that plan. But don't take my word for it!
Take 2 minutes to review our case studies and video testimonials to see people just like you who added huge numbers to their bottom line during our time working together.
Want to learn more? Just hit the button below to schedule your free, no-obligation call to review your business and see if we'd be a good fit.
Why Our Coaching Has Delivered Incredible Results For Our Clients
$20K to $2 Million in 2 Years.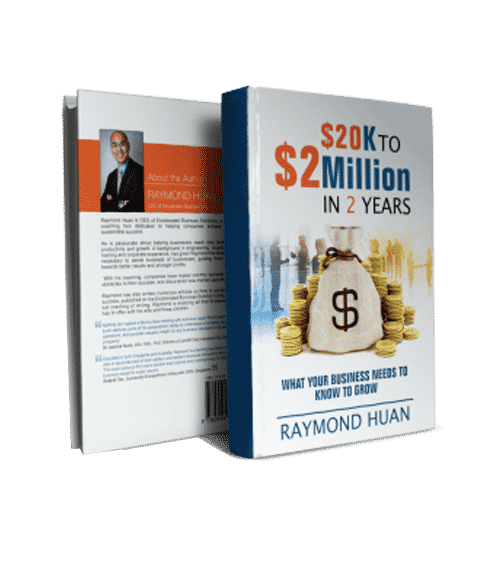 I've enjoyed many years working as a business coach – helping companies of all sizes achieve growth. Almost all of them continued to experience growth, even during the Great Financial Crisis. Curious to find out the secret of their success, I wanted to discover whether there were common traits that could be identified among successful business that made them stand out from other profitable ones. This resulted in the writing of my book, $20K to 2 Million in 2 Years.
In this book, I'll share with you my observations and include useful tips and techniques that I've learnt over the years on what brings a company from $20K to $2 million in a short period of time – regardless of where your company is based. Best of all – you can access them in one handy, downloadable guide.
Click the button below to get your free, exclusive preview today.
Everyone needs a coach. It does not matter whether you are a basketball player, tennis player, gymnast or bridge player.
Bill Gates
"Raymond is amazing! A very clever person with great ideas who takes a lot of pride in helping people achieve their business goals. He invested so much time and effort into my business, alone. I am so appreciative of everything he has done for me, and highly recommend him to anyone seeking business advice."
"Our business has engaged Raymond's coaching services for more than 5 years. He has given us valuable guidance, often posing the extremely insightful, difficult questions that many business owners and operators would prefer to ignore. Raymond's ability to critically analyse and provide an external, unbiased, and knowledgeable perspective on business strategy and development has helped our organisation to grow and mature. I would (and do) recommend Raymond's services to other businesses, particularly to help navigate periods of significant growth or when facing challenging decisions - most definitely a worthwhile investment."
"Working with Raymond this year has really helped me improve and grow my business, as well as giving me a better work/life balance. His expert advice and insights during our meetings have been a major catalyst in taking my business to the next level."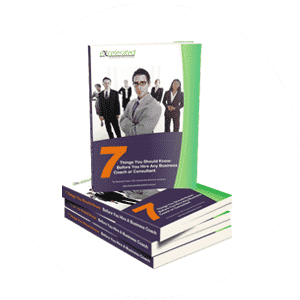 Choosing The Right Business Coach
Before you engage in business coaching, download our FREE Special Report: "7 Things You Should Know Before You Hire Any Business Coach or Consultant!". Not all Business Coaches and Consultants are the same. This report will help you determine what you should be looking for and how to find the right coach to match you and your business.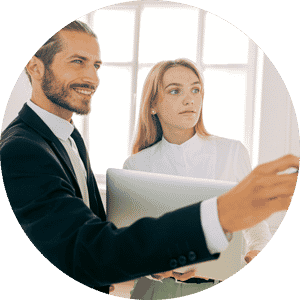 Schedule Your Free, No Obligation Call
If you're looking to engage a high-performance Brisbane business coaching team, contact us today for a FREE no-obligation consultation. This first consultation will allow us to get to know each other, determine if we're a good fit, evaluate your current situation and discover what opportunities there are. We are confident that you'll receive immediate value!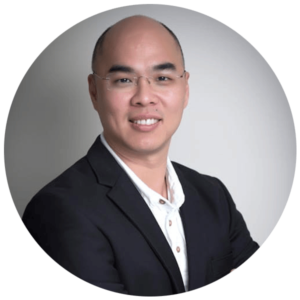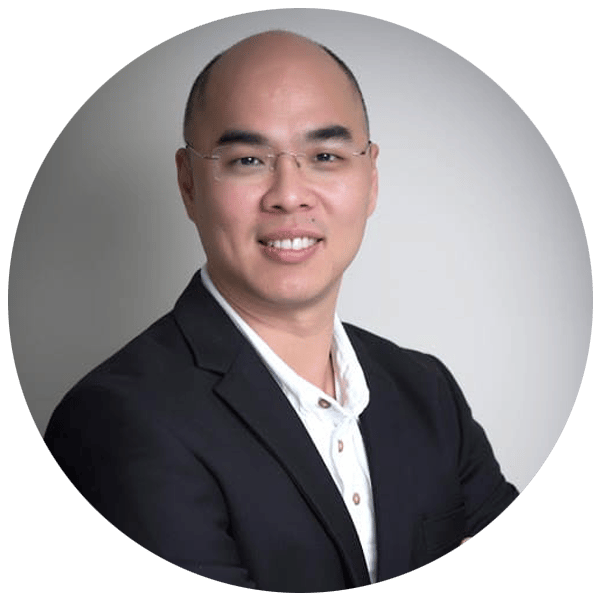 More About Raymond
When the companies that I work with grow, they hire more people to work for them, which in turn benefits the local community. I get a good 'kick' out of it when I can provide such a benefit to the community through my coaching. I have owned and operated EBS for a number of years and enjoy living in Brisbane with my wife and three children. I enjoy running, catching up with friends over a cup of coffee, and having a fun lifestyle like everyone should. I wish you all the best in your business endeavours.