Boost Your Business' Performance
Solve Problems, Get Expert Recommendations and Grow Your Business with Help from an Experienced Business Coach
"EBS has opened my eyes and ears to a new way of thinking about our business and most importantly, our clients. They have changed our mindset to become more successful in many facets, including customer relationships, sales and marketing, time management, increasing turnover, and the list goes on and on!"
Robbie & Amanda Kennedy, Regional Franchisers, Jim's Computer Services
My name's Raymond Huan, author of '$20K to 2 Million in 2 Years'. For over 10 years I've been helping businesses overcome their unique challenges and enjoy more growth.
My clients come to me for a whole range of reasons:
They are frustrated with the current state of their businesses
They want to generate more income or more clients
They want an expert to bounce ideas off
They would like someone at their side who will listen to and advise them
If any of these sound familiar, and you already have an established business that you want to improve, contact me today and let's talk.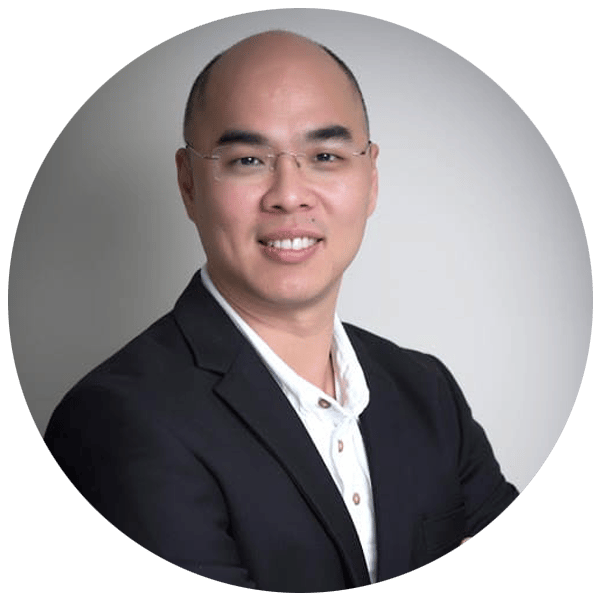 Contact Me Today for a FREE 30-Minute Consultation
Find out how I can help your business grow or assist you with the specific challenges you face.
See How I've Helped Some of My Clients
Bark Control Australia – Neil
700% Business Growth With EBS
When Neil started Bark Control he understood that he needed the expertise to help him take his business to the next level and reach the goals he had set out to achieve. Hear how Excelerated Business helped him grow his business by an incredible 700%.

Excelerated Business Solutions would like to congratulate Bark Control Australia for being selected as one of the finalists in the Telstra Micro Business Awards 2012.
We have worked with the company ever since Neil acquired it and worked not only to establish the foundations of the business, but through the growth and challenges that a business encounters in such a challenging economic environment. We are privileged that we could work with Neil to bring Bark Control Australia to be where it is today and be recognised by Telstra awards process.
Congratulations to Neil and the Team in Bark Control Australia!
Listen to Judy's story about how Excelerated Business Solutions worked alongside her to not only help her significantly grow her business and profits but also build her confidence as a business woman.
Sieverts Consultancy – William
William's business had small beginnings, giving him extra income on top of his full-time job. After working with Excelerated Business Solutions, his business has become highly successful, servicing both government and corporate clients, Australia-wide and internationally.
Find Out Whether Hiring a Business Coach Is Right for You
Hiring a business coach is a big decision. If you're wondering whether you should hire a business coach in the first place, I recommend downloading my free special report before you make any decisions:
"7 Things You Should Know Before You Hire Any Business Coach or Consultant"
Inside, you'll find out:
The difference between business coaching and business consulting (and why you need BOTH).
How to find out whether you really need a business coach
How to spot the qualities of a great coach.
The importance of checking your coach's credentials.
How to decide if you will work well with a coach.
Exactly what you can expect from the experience.
Why the benefits of a good business coach outweigh the costs of investing in one.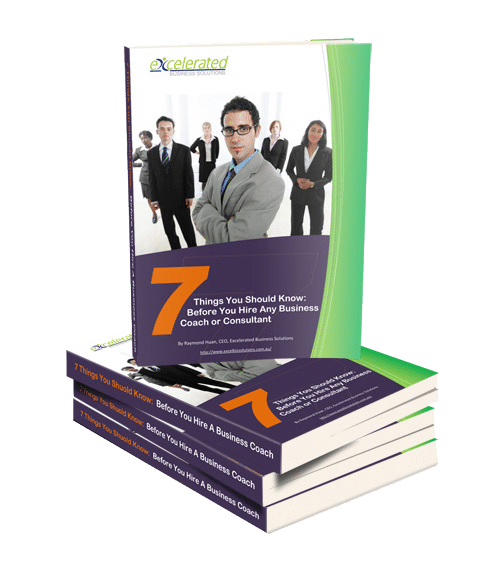 Download it here instantly, and find out everything you need to know before hiring a business coach.
"Excelerated Business Solutions has increased my business intelligence and helped my business to grow. They have worked thoroughly and carefully with me in key areas to help build my business's success. I look forward to continued growth through EBS's sound and practical business advice. It has been worth many times over the investment made."
Ben Tibben, Founder, Onfire Creative
If you are like most of my clients, you have difficulty seeing your business objectively.  You are too close to it. 
You know you can work hard and put the effort into achieving results, but you need to know what to do in the first place.
I'll provide you with the direction you need to make informed decisions that lead to significant improvements.
The solutions I provide…
…don't have to be expensive
…or time-consuming
…or even complex
Sometimes they come down to a simple change or executing a well-developed plan, which can make a huge difference to your business.
Identify and correct weaknesses in your business.
Improve and manage cash flow.
Identify new markets and opportunities.
Improve the management structure.
Usually, the results are clear and measurable in financial terms. Other times, you may be looking for direction and validation of your ideas, which is not as measurable.
Whatever your goals, I'll ask the right questions, listen to you carefully… and provide fantastic value for money.
I've Got the Experience to Make a REAL Difference
For over 10 years, I've been helping businesses just like yours overcome challenges, validate ideas and grow.
I've even written a book about it: '$20K to 2 Million in 2 Years'.
When you hire me as your business coach, you will work with me exclusively so you can take advantage of a highly personalised approach, and I also collaborate with specialist consultants when necessary. Each situation is different, but the ultimate goal is always to identify your issues, devise a strategy to overcome them, and help you to execute that plan.
I've helped my clients make a huge difference to their bottom lines. Just look at what some of my recent clients have to say:
"Since becoming an independent business owner, I have used three different Business Coaches, all with varying degrees of satisfaction. I tried Excelerated Business Solutions as a last resort, and found they offered more than the other guys I had tried. EBS took the time and effort to make me focus on my business, and the balance it provided to me.

Using them moved my business from having "insurance" to having a lifestyle. The investment has been well worth it – I come away from every meeting feeling invigorated and ready to meet the next challenge – and ultimately meeting my personal goals."
Takes Your Business to the Next Level
"…During our time together I found it great to be able to brainstorm new ideas together and bounce new strategies and techniques off one another. I also appreciated his energy and enthusiasm … especially his mindset of making business fun and enjoyable (as I was always far too serious!). If you are looking to take your business to the next level, I highly recommend Raymond and his services because business is a team sport and it certainly helps to have Raymond on your team!."
I absolutely love what I do, and so do all my team. There is nothing better than seeing the amazing outcomes when we work with dedicated clients who want to improve and grow their businesses.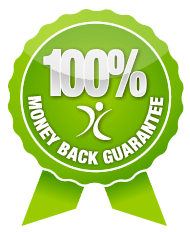 I understand that hiring a business coach is not always an easy decision, which is why I always provide a free consultation first. However, I go further than many other business coaches by offering the following money-back guarantee*:
100% MONEY BACK GUARANTEE*
"If we do not bring about the same dollar amount (or more) that you invested in our coaching services, we will happily refund your coaching services investment back to you."
Find Out If I Can Help Your Business
Whether you're ready to hire a business coach, or you are still considering it, download my free report and find out everything you need to know before you make a decision.
"7 Things You Should Know Before You Hire Any Business Coach or Consultant"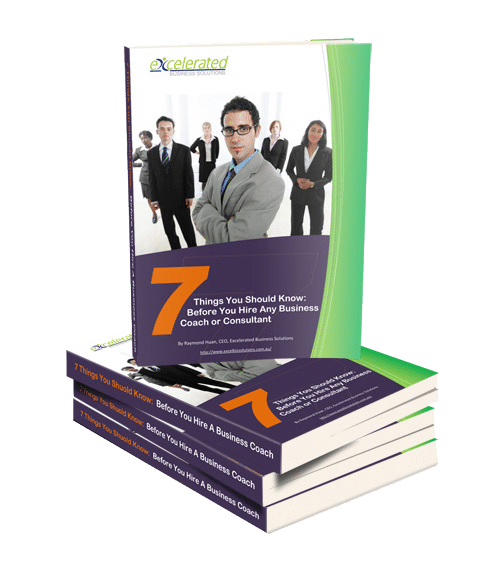 And remember, if you think you could benefit from hiring an experienced business coach, I provide a free 30-minute consultation to help you decide.