Business Coaching & Mentoring that takes a Different Approach
Our business coaching adds over $1,000,000 of value in a single year to our business clients.
Business Coaching & Mentoring that takes a Different Approach
Our business coaching adds over $1,000,000 of value in a single year to our business clients.
Brisbane Business Coaching
Our Brisbane-based business coaching team will work with you to improve and grow your business. We are with you through the 'thick and thin' of growing your business while providing a combination of Business Coaching, Business Mentoring, and Business Consultant services. 
No matter how well intentioned you are as a business owner, you cannot view all aspects of your business objectively. Those who are ready for greater success recognise that they possess inherent biases, limitations, and business prejudices. We look forward to assisting your business achieve greater results.
Are You Are Our Next Success Story? Start Here: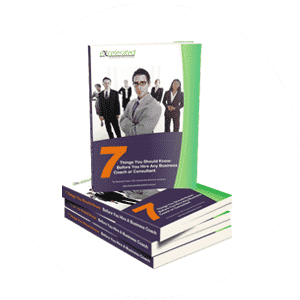 Choosing The Right Business Coach
Before you engage in business coaching, download our FREE Special Report: "7 Things You Should Know Before You Hire Any Business Coach or Consultant!". Not all Business Coaches and Consultants are the same. This report will help you determine what you should be looking for and how to find the right coach to match you and your business.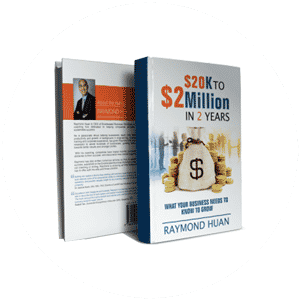 $20k To $2 Million
In 2 Years
Excelerated Business Solutions has been helped business owners expand their companies in most effective ways for more than 10 years – helping them take their businesses in new directions and into new markets, improving processes, streamlining workflows, and increasing revenue and profitability.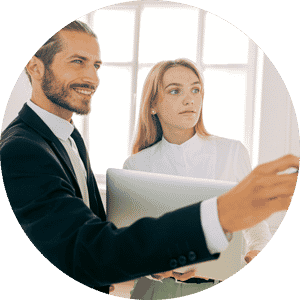 Book A No-Obligation
Free Consultation
If you're looking to engage a high-performance Brisbane business coaching team, contact us today for a FREE no-obligation consultation. This first consultation will allow us to get to know each other, determine if we're a good fit, evaluate your current situation and discover what opportunities there are. We are confident that you'll receive immediate value!
Business Coaching Based On Experience and Results
Coaching is unlocking a person's potential to maximise their own performance. It's helping them to learn rather than teaching them.
Tim Gallaway
"There are very few opportunities in life where you get the chance to talk to business coaches and consultants in EBS with their vast knowledge and experience where their sole purpose is to see their clients succeed. Working with EBS was one of the most rewarding things I have done in my life. For me, it was like turning a light on in a dark room."
"Excelerated Business Solutions has increased my business intelligence and helped my business to grow. They have worked thoroughly and carefully with me in key areas to help build my business's success. I look forward to continued growth through EBS's sound and practical business advice. It has been worth many times over the investment made."
"As first time business owners of an existing business, the company was flowing fine, but we realised we knew little about growing the business and its potential for the future. With thanks to Excelerated Business Solutions, our new customer service programs and marketing strategies have direction, enabling our company to grow by maintaining better customer relationships and forward planning for the future. By doing the hard yards, we are reaping the rewards."
"From the first meeting, the EBS team has been easy to talk to, and have taken a personal interest in our business. The everyday running of our business has been simplified, leaving us time to run our business far more efficiently."
"Since becoming an independent business owner, I have used three different Business Coaches, all with varying degrees of satisfaction. I tried Excelerated Business Solutions as a last resort, and found they offered more than the other guys I had tried. EBS took the time and effort to make me focus on my business, and the balance it provided to me.

Using them moved my business from having "insurance" to having a lifestyle. The investment has been well worth it – I come away from every meeting feeling invigorated and ready to meet the next challenge – and ultimately meeting my personal goals."