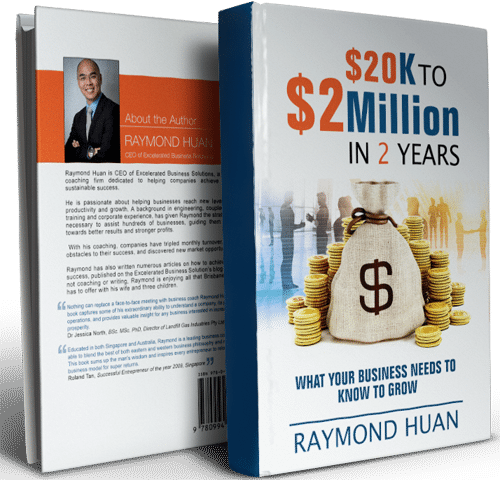 Thank you for your support in your comments towards the articles posted and to those who have purchased my book. I wish to announce that there will be a series of videos, valued at $249,  that will be added to the book '$20K to $2 Million in 2 years'.
In my book, there are exercises that are located at strategic points at the end of certain chapters that encourage the reader to think and review the information that he or she might derive from the book itself. In these videos, I will work with you through each exercise in the book to bring you more insight to the questions posed, stretch your mind and look at options which you may not have considered before. Consisting of over 40 minutes of video valued at $249, they will be made available to everyone who purchased a copy of the book at no additional cost.
If you have already purchased the book, you will be receiving an email from me about the videos soon. If you are thinking about purchasing the book, I advise you to do it now! With the inclusion of the videos, there will be a price increase on the book in the next 48 hours. You can take advantage of this price break period by purchasing '$20K to $2 Million in 2 years' at its original launch price. By purchasing it now, you get the book, and the videos sent to you at its original launch price of $29.95 (autographed print edition) or $14.99 (ePub, PDF and mobi edition). After this short period, the price will increase.
So take advantage of this price break and go to the following page to purchase the book.
I look forward to speaking and working with you through your screen soon.