Boost Your Business and Take Advantage of a Small Business Coach Today
Business is booming. Despite the challenges of the global coronavirus pandemic, Australia has enjoyed a speedy rebound, with business activity up at all-time highs. The associated growth in risk capital investment and overall business resilience means continued entrepreneurial activity, with more than one in every ten Australians involved in new businesses activity.
Continued support for start-ups – abundant investor opportunities, incubator programmes, innovation hubs and co-working spaces – means that although new business introduction has slowed, it has nevertheless rallied in the trusted tradition of 'the best way is through'.
However, even with notably bold confidence and solid business acumen, going it alone is challenging, and at some point, you'll need some help. Whether it's direction and strategy guidance, improving productivity, restructuring or retraining for growth, keeping your nascent business progressing from strength to strength will require fresh input. That's where a small business coach comes in.
The Benefits of Employing an SME Business Coach
Entrepreneurs are among the most creative, savvy, and driven business owners, admirably creating an operating entity out of nothing. However, like in any other endeavour, your work, project, novel or design can benefit from a fresh pair of eyes. In addition, being in the centre of operations, it's not always obvious where the pain points and bottlenecks are to identify gaps causing lags or see a clear path for streamlining.
In contrast, your small business consultant will focus on remedial areas or opportunities, benefitting your business as follows:
The hard truth: While you and others in your business may not be aware of or not willing to acknowledge or voice some complex realities about the current operation, your SME consultant will make it their business to stick their nose in where unwanted, openly articulating and actualising these blocks, for the sake of progress. The process may be uncomfortable, even painful, but knowing the truth is the only way of dealing with it and moving on to greater success. Of course, much like any other mentorship, the process of small business advising means asking the uncomfortable questions, making the hard calls and insisting on the difficult conversations to ensure you're delivering your best performance.
A bird's eye view: As an objective outsider, your dedicated SME business advisor will be able to take a step back and away from daily activities to help you understand the big picture. This overview will help map whereabouts to streamline processes, refine and improve systems, and enhance productivity to reduce costs and increase margins. In addition to highlighting areas for improvement, your coach will further work with you to look beyond immediate objectives to formulate short and long-term goals and plans, equipping you with the tools and resources to action them.
Great minds think alike: An SMB consultant is available to bounce ideas around, no matter how crazy, and work together with you to turn concepts into new products, innovative services and create a world-class team, organisation and reputation. By collaborating with your experienced coach, you'll take advantage of 'two minds are better than one' while avoiding the trap of 'fools never differ'. Moreover, with their role being to keep their eye on your goals, you can trust your consultant to course-correct as you go.
Build superior leaders: Your small business consultant in Brisbane is available not only to work on business flow, processes, systems, strategy and activities but also to assist in optimising your human resources. Their role encompasses liaising on attracting, retaining and maximising talent and using your most valuable asset to grow the business and develop and boost your team. Again, leveraging their status as objective observers and commentators, your coach can view your talent without bias or agenda, assessing and highlighting strengths to build on and revealing improvement areas. Restructuring or challenging your team in ways you may not have considered can bring out the best in them and accelerate progress.
A balanced perspective: It's all too easy, especially when working independently or when starting a brand-new business, to work to the point of burnout. Small business coaching services will bring some much-needed perspective to your outlook and ways to delegate, outsource or otherwise reduce your workload without compromising deadlines, volumes or quality. This reminder to take care of yourself and your team is perhaps one of the more essential and valuable benefits of using a coach, as you and your team are the most vital among your business assets.
In summary, there's no quicker, more intelligent and cost-effective way of leveraging your team and operation's untapped potential and streamlining their path to success.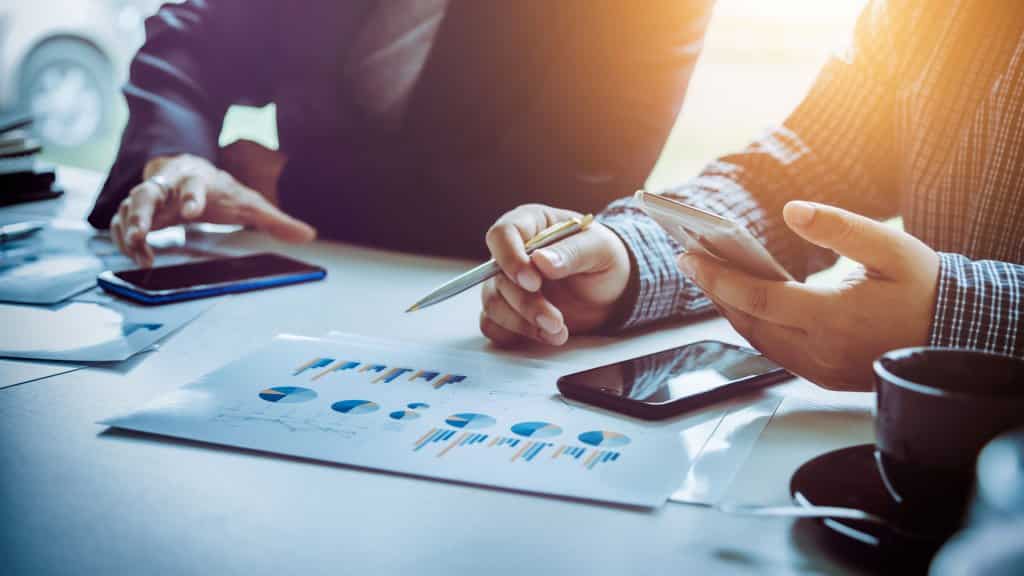 What You Should Know About Small Business Consulting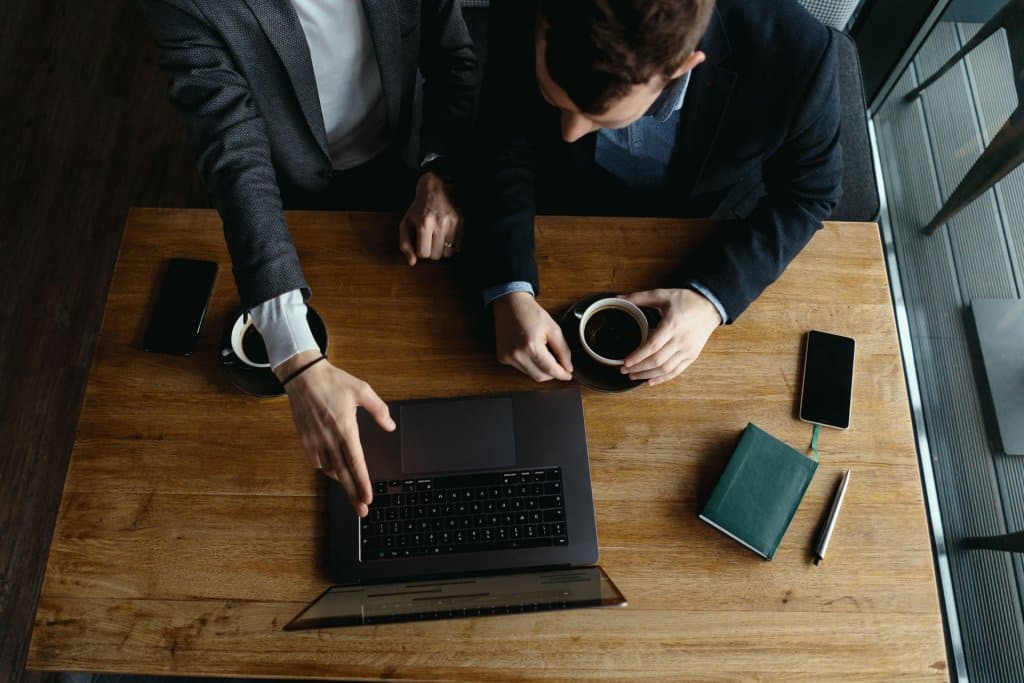 Coaches are usually highly qualified and experienced business owners themselves, entrepreneurs who have started, developed and grown thriving businesses from scratch, often several times over. So not only does your coach have personal experience, but they typically have breadth and depth of exposure and knowledge across diverse categories, company sizes and business challenges.
They know that every operation is unique. So, your SME business consultant offers insight and an individualised, innovative approach to give you the competitive edge you need to advance in the crowded corporate space. Here's how they go about it:
Information gathering: Your consultant will start by finding out everything they can about your business: observing, interviewing and documenting to understand and map the processes, procedures, systems and flow of the business; assessing sales, assets and liabilities; and evaluating company values, mission and vision. In addition, your consultant will want to understand the company identity, corporate and brand image and reputation, and the client or consumer base and their characteristics.

Analysis and diagnosis: Your small business coach in Brisbane will collate and cross-analyse what they know to identify where and how the business can be more productive. One of the first steps will be to review the company goals and plans to ensure these align with where your company is currently and where you want it to be. This process will happen together with the team at various levels of the business to ensure collaboration and buy-in.

Create, develop or adjust strategy: Once short and long-term goals and plans are confirmed, your coach will liaise with you to design or redesign your strategy for optimal outcomes.

Implementation assistance: Rolling out your updated strategy and plans will require guidance and new skills, including change management application. SMB consulting services will provide the necessary tools and skills and oversee the implementation of new structures, new or revised processes or a new team mindset. Hence, the consultant will review and improve where necessary and educate, upskill, motivate and encourage.
Browse our case studies to view our process, methods and tailored approach. Of course, we recommend researching consultants to ensure the right fit; a good match means a relaxed, comfortable and healthy working relationship, compatible styles, and a happy, profitable outcome for all.
What Sets Us Apart Regarding Small Business Consulting in Brisbane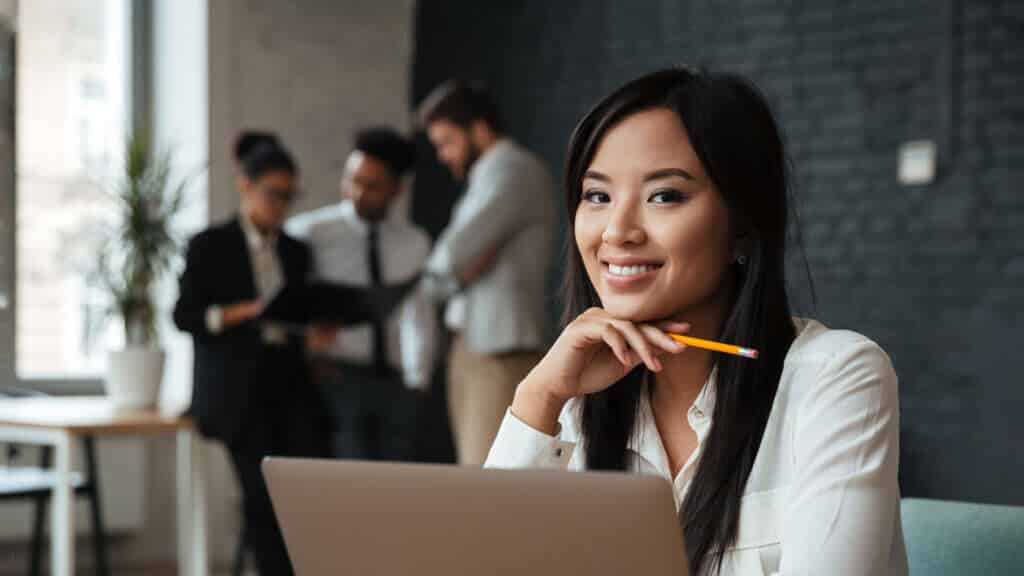 We have been helping small and medium businesses just like yours succeed in an increasingly complex corporate world for over ten years. We are passionate about the big picture and the details to help you realise your business hopes and dreams. Instead of worrying or scrambling, we see disruption and change as opportunities for growth, finding ways to turn setbacks into successes.
So, when you hire us, you can expect:
More than a consultant: As a small business advisor in Brisbane, we prefer to build close relationships with our client business owners, managers, and teams. We've found that openness and a real sense of shared commitment and trust achieve the best results. In short, we care about you, your staff and your business; your success and your wellbeing are vital elements of our success, and importantly, our job satisfaction. Seeing our clients thrive is the reward that keeps us motivated.
Dedicated passion: We coach small businesses and enterprises because it's what we love; we give our best at all times. That's why you can count on consistent, personalised attention and access to the latest in thought leadership across your business. We treat your operation as our own, doing whatever it takes to turn your budding concern into a blossoming success.
Long experience: Our experience straddles the gamut of business types, sizes and spheres, with our coaching invariably yielding outstanding results. Our client testimonials speak for themselves when it comes to our service excellence and client successes. While we've had extensive exposure to a wide range of business situations, we love the challenge new situations present and can't wait to co-create with clients at every unexpected turn.
Saving you money in the long-term: You may feel that using small business coaching in Brisbane is simply spending money the business can't afford to lose. However, the benefits of hiring an additional head and pair of hands will spare a lot of expense now and later, saving you a surprising amount of money, time and talent turnover in future. Moreover, we're confident that the return on investments in terms of tangible and less tangible rewards will more than match the consultancy fee. As a result, we expect our coaching to yield, at the minimum, as much dollar value as you invested in our service. So confident are we of this outcome, that should this not be the case, we will refund 100 percent of your fee, subjected to common sense terms.
So, why wait? We provide a free, zero-commitment, 30-minute consultancy call to review your business. If time is money, then you've no time to waste.
About Excelerated Business Solutions
Our strategic business background and focus on excellence ideally place us to evaluate and diagnose any hurdles or bottlenecks and, in liaison with you, create and implement a successful future-forward strategy.
Whether you're looking to improve turnover, reduce expenses, optimise production, expand your client or consumer base, or you're just looking for small business advice and a like-minded and experienced fellow entrepreneur to brainstorm with, let us be your first choice. You'll soon discover that we're also the best choice.
We look forward to creating the business of your dreams together; contact us to book your free, no-obligation 30-minute business review or for more information.